Thank you!
As of November 1, 2018, I have retired and
Union Street Design
has ceased doing business.
But I am delighted to recommend the very talented
Tingalls Graphic Design
team to update your publications, plan new projects, and for all the services that Union Street Design has provided to you in the past. But there's more! Tingalls can also assist you with its expert web design and marketing services, which I have never offered. Thank you so much for your business!
—Jeanne Gomoll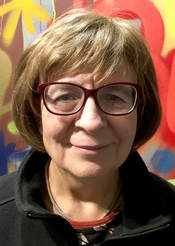 Jeanne Gomoll